KITCHEN CORNER
We pride ourselves on our selection of unique kitchen items.  Stop in today to check out our collection of mugs, drinking cups, coasters, jams, baked goods mixes, and teas.

The Tervis story began in Detroit in 1946.  Two engineers wanted to create a mug that would keep cold
drinks cool, and hot drinks hot.  The solution: air.  Air is a natural insulator that works wonders without sky-high prices.  The two engineers, Frank Cotter and G. Howlett Davis, created a permanently sealed double-walled tumbler which held air in between the two layers.  This innovation changed the drinkware industry forever.   
The name Tervis comes from the last three letters of each engineer's last name. Tervis is proudly made in America and is one of the most popular brands of drinkware. It is dishwasher-, microwave-, and freezer-safe, doesn't sweat, is virtually indestructible, is easy to seal and travel with, and comes in a variety of sizes, patterns, and colors.
Fun Fact:  The microwave oven was also invented in 1946.  Yes, Tervis tumblers are microwave safe!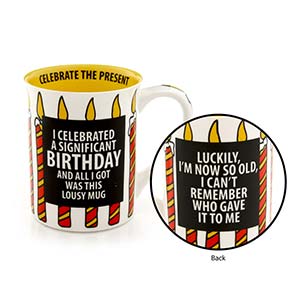 Originally a small company created by a New Jersey mother of two, Our Name is Mud has flourished into a national leader in the ceramics industry.  The company founder, Lorrie Veasey, creates her own designs and has been doing so since she was a little girl.  Today, she continues to create captivating designs for her mugs from her home in New Jersey.  Her designs are known for being fresh and witty, as well as practical for everyday use.
Fun Fact: Lorrie Veasey was the original creator of Tiles for America, the only surviving spontaneous memorial to 9/11 featuring hand-crafted ceramic tiles.

Stonewall Kitchen began in 1991 at a small, local farmer's market.  Two friends who loved to cook combined their talents to create jams, spreads, baked goods, and more drawing crowds to their small folding table.  The name Stonewall Kitchen pays tribute to its roots; a classic New England stonewall stood outside of the kitchen where they made their goods. Headquartered in York, Maine, Stonewall Kitchen has become a name recognized throughout New England. Today, thousands of jars of jams, spreads, and marinades are made daily using high quality ingredients to achieve both traditional and original flavors.
Fun Fact: Even though the company is now rooted in Maine, Stonewall Kitchen founders Jonathan King and Jim Stott have roots in our New Hampshire backyard.  Jonathan King graduated from Londonderry High School in Londonderry, NH, and attended the University of New Hampshire.  Jim Stott was born and raised in Methuen, MA, and attended Gordon College.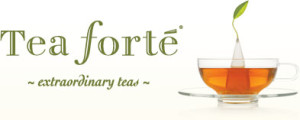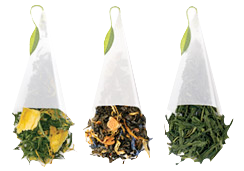 Tea Forté is one of the leading tea companies worldwide.  Enjoyed in more than 35 countries, it is presented at hundreds of leading hotels, restaurants, and luxury retailers.  These uniquely packaged, handcrafted teas use high quality ingredients for a rich flavor.  The quality of the tea they choose to offer represents less than 1% of all the teas available, as they use only the finest tea leaves in the world: They only source teas that are 100% natural and do not contain petrochemicals, dyes, artificial fragrances or preservatives. Experience the difference in a perfect cup of tea.
Fun fact: Tea Forté is proud to be a member of the Earth Era business network helping to accelerate our nation's move to clean renewable energy. Their boxes are made from 100% post-consumer recycled paper and printed with soy ink.
Visit our Special Occasion Gifts page for other great Kitchen Corner items!
Related Articles: