Gifts For Men
Looking for a great gift for his birthday, Father's Day, or the holidays?
Look no further, here are a few of Annie's Best Seller's for Men (great for the ladies, too).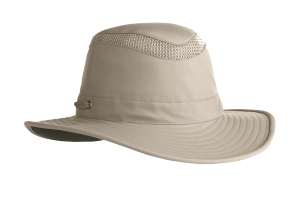 In 1980, Alex Tilley set forth to make a proper cotton sailing hat that suited all the needs of a sailor.  A hat that would float if dropped in the water, a hat that would provide secret storage space for money and credit cards.  A hat to properly protect from the sun while remaining breathable, a hat built to last a lifetime.  Thus was born the Tilley Hat.  Perfect for the outdoorsman or outdoor hobbyist, the Tilley Hat is a UPF certified sun hat for men  (it looks great on women too!)  The style is timeless.  Best of all? Tilley Hats are guaranteed for life to never wear out.  For the full Tilley Guarantee, click here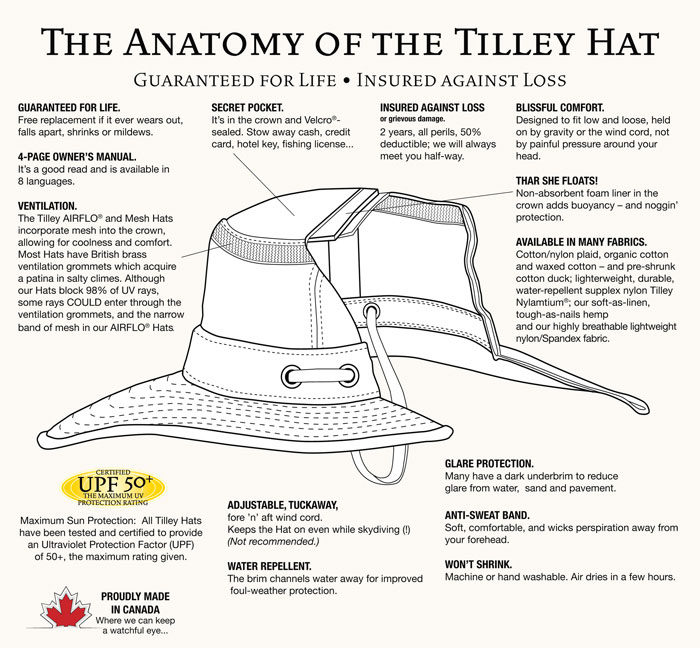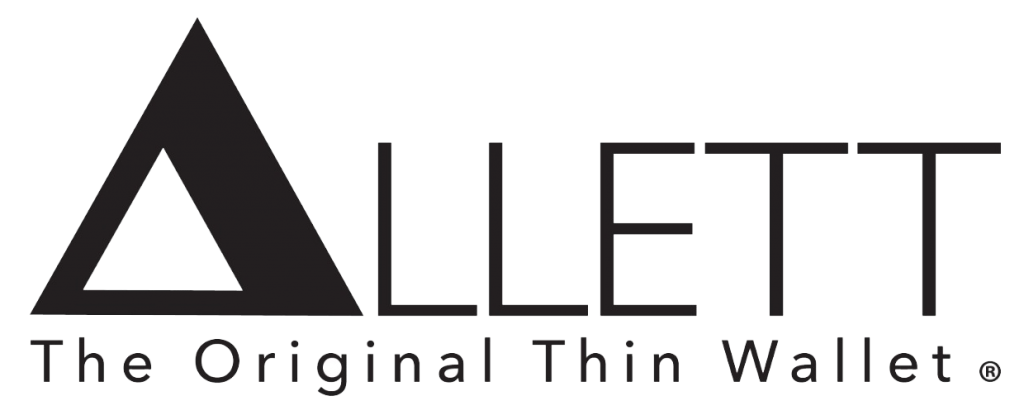 World's Thinnest Wallets.  Allett thin-style leather wallets have been manufactured in San Diego, CA, since 1995.  The Allett thin wallet is designed to hold all your essentials while maintaining an ultra-thin profile.  Allett SoftTech nylon wallets are perfect for men and women on the go. 
While the biggest advantage may be no more bulging pockets, we love the wallet for its other features as well.  Dropped your wallet in a puddle on a hike?  Simply lay it out to dry and count on a fast dry time, every time.  Complete with an internal cross pattern stitch and moisture wicking coating, the thin nylon makes these wallets durable and water-resistant.
Standard wallets are fat and difficult to fit into modern jacket and pants pockets.  Allett original leather wallets use only a fraction of the material that goes into a traditional carry.  And the design allows for you to carry all the essentials – most efficiently.  Amazingly, each wallet holds up to 30 credit-style cards. Two pockets for cash, receipts and business cards.
Allett wallets are lined with the same RFID blocking alloy used by the US military in tactical gear.
Allett is a family-owned-and-operated company, making products that provide comfort, style, and performance.  Once you own an Allett wallet, you will never want to use another brand.  (At Annie's, we know this to be fact!)

The Real Deal Hat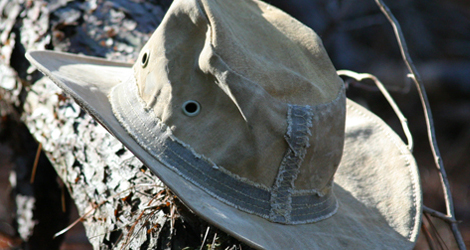 The Real Deal  Hats made by townspeople in a rural village in Brazil.
Made from recycled canvas tarps that once stretched across the beds of cross-country open freight cargo trucks, each hat is truly one-of-a-kind.
With every hat comes a personality told through jagged stitching, ragged patches, stains, punctures, frays, and even occasional ink marks.   Real Deal Original hats have a history in their fibers that only their owners can imagine.  But this much we know: each endured rough journeys through harsh elements in the starkly shifting climates of Brazil.
When Real Deal Hat founder discovered a local townsman making these for a village celebration in equatorial Brazil, he knew they would appeal to young and old in the States.  And so began a new line of commerce.
These hats are so amazing that many staffers here at Annie's have given them as gifts in the first months after they arrived in our store.  An amusing sideline:  We hear wives and girlfriends are stealing them from husbands and because these hats wear as well on women as they do on men!
(P.s. No worries about taking care of your hat; let it take care of you instead!)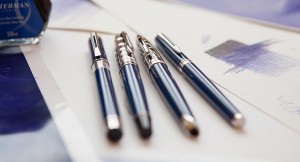 In 1883, salesman Lewis Edson Waterman lost a major sale with a big client due to a leaking fountain pen.  The upsetting event gave him the idea to create a pen that would stop the excessive discharge of ink when the pen was in use.  Lewis created a system called "Three Fissure Feed," which went on to become the first reliable fountain pen.  This new innovation paved the way for Waterman Pens to revolutionize the pen industry with inventions like the pen clip, glass ink cartridge and the inkflow-proof retractable pen.  Skillfully made in France and distributed worldwide, Waterman Pens is one of the leaders in the today's pen industry with fountain pens, ballpoint pens, and roller ball pens.
Waterman products are available at our Salem location only.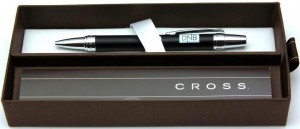 Founded in 1846, the A. T. Cross Company started out manufacturing high quality gold and silver casings for wooden pencils.  Cross proudly remains headquartered in Providence, Rhode Island, where it was founded by Richard Cross, a man whose family had a history in jewelry making. The company holds 21 registered patents and has grown to manufacture a broad variety of pens that are distributed to more than 140 foreign markets.  Cross has continued with the same manufacturing methods used since the beginning, making pens one at a time by hand. The Cross Company ensures the quality of its product with a lifetime warranty.  Cross Pens make an excellent and practical gift that will last forever. 
Fountain Pens • Ballpoint Pens • Gel Pens • Mechanical Pencils • Many colors and styles to choose from!
Personalize your gift! Cross Pens offer four styles of engraving on select pens and pencils. Stop in to view available styles and colors.  Our trained associates will put your engraving order together and directly contact the company to ensure your complete satisfaction.  Click here to view your engraving options.
Check out other great gifts and decor here!
Articles:
• Go on, bend that brim to suit your whim!