Handbags
Our handbag selection is just one reason why Baldoria has been voted "Best Boutique in the Merrimack Valley" by Merrimack Valley Magazine readers for the past three years.  Our handbag collections are fun, varied, and differentiated by price, color, patterns, materials, and attitude.  Handbags are definitely not "one size fits all!" in this boutique.

Anuschka took the handbag industry by storm more than 25 years ago with its beautiful hand-painted leather handbags inspired by nature.  Originating in India, Anuschka remains a family-run business and is sold today in more than 25 countries.   More than 100 artisans paint, stitch, assemble the bags.  Many of these artisans were economically challenged individuals, trained by Anuschka family members to hand paint leather as they worked their way to economic independence.   Each bag is crafted by hand from the finest materials and great attention to detail on each step of the process.  See for yourself on this fascinating video about the making of a handbag: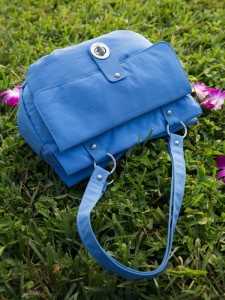 Founded by two female flight attendants, Baggallini is the must-have organizing accessory. "Order is beautiful" is one of the company's mottos.  Since 1995, Baggallini has been creating beautiful handbags and travel accessories for women with a passion for fashion and a need for organization.  Designed by flight attendants, approved by travelers.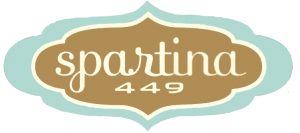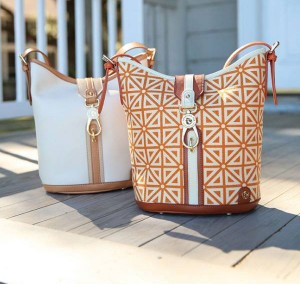 Inspired by the beautiful nature surrounding their seaside cottage on Daufuskie Island, South Carolina, Kay Stanley and Curt Seymour founded Spartina 449 to share this beauty with the world in the form of handbags, accessories and jewelry.  The name Spartina comes from the native marsh grass on the shorts of the island which serves to protect the pristine beaches.  This stunning handbag collection features bright and bold patterns in timeless styles. 
 Other Favorite Lines:
 Articles:
Guide to Buying and Wearing Handbags