Personalized Gifts
We carry a wide selection of personalized gifts for every occasion.  Create a unique, meaningful, one-of-a-kind gift they can't find anywhere else. Your life is unique, express yourself with custom décor and home accessories. Perfect gifts for mom, dad, grads, newlyweds and everyone else on your holiday gift list.

Landmark Frames
Landmark picture frames are an innovative form of art in which you become the artist of your own customized artwork in a frame.  Each photograph denotes a letter of the alphabet—be it in nature, a piece of a famous landmark, or an image of scenery—which you choose to create your own word image.Messages like first names, last names, and meaningful family words.
Frames hold 3 letters to 10 letters.  Landmark.  The original. 
A very popular personalized gift.
My Word! Signs
My Word Signs have been popular in the marketplace for more than 30 years.  Family owned and operated out of Dracut, MA, My Word Signs have become creative and innovative with their products . . . there is a sign for everyone!  Proudly made in America, these quality signs are not only fun, unique and expressive but also make excellent home accents.  A piece from the My Word Signs collection makes a great gift idea with a personal touch. Great for any room in the house or vacation home.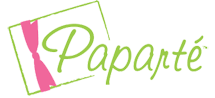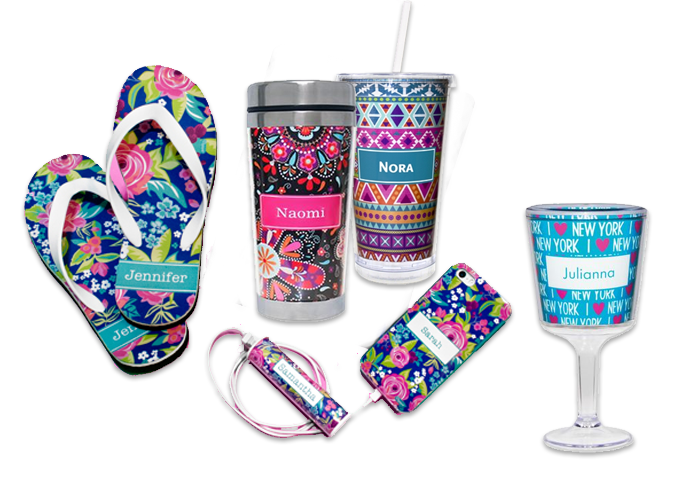 Any name, any initials, many designs and endless possibilities.    Paparte began when three artists who love paper went looking for personalized stationery to give as gifts. They shopped all the local stores and found some great products, but could not find quite what they were looking for.  They asked the question, "What exactly are we looking for?"  Their answers?
 "A selection of beautiful designs with trendy color choices."
"Packaging ready to give as a gift."
"A price that permits a casual gift – – or a self-purchase with no guilt."
Look no further for the cool gifts that are sure to leave an impression!  Paparte Personalized Initial Gifts allow you to pick unique products like Pens, Travel Mugs, Tumblers, Stationery, and iPhone Cases to personalize with fun patterns and trendy colors.  Each Paparte Personalized Gift allows you to add a name or initial making each one uniquely remarkable.
All items are printed in-stores while you wait. (Flip flops and large orders may take a day or two.)  Personalized on-the-spot!
Paparté is one of the leaders in personalized gifts and personal creations.
Unique gifts for mom and dad, teacher and grad, and everyone on your list. 
iPhone Cases • Tumblers • Pens • Travel Mugs • Note Cards
Wine Glasses • Portable Phone Chargers • More!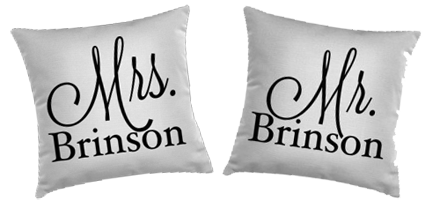 Add a touch of personalization to your home, dorm room or gift with the trendy, customizable collection of Designs by Southern Charm.  The collection includes duvets, throw blankets, pillows, rugs and shower curtains.  So many fun ways to personalize!
Designs by Southern Charm is a specialized retailer of customizable home furnishings and gifts. They originated as a small clothing boutique in 2004.  The quality and customizable products ensured the company's success as they grew from a small boutique to a national supplier. 
Select your design, decide to use a name or initials, and choose your font style and color.  Voila!
A unique gift or personal creation.  Great housewarming, graduation, birthday gift. 
Designs by Southern charm is  available at our Salem location only.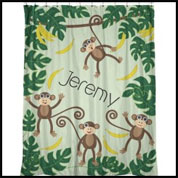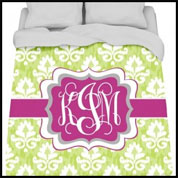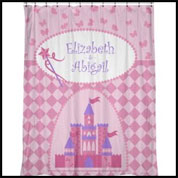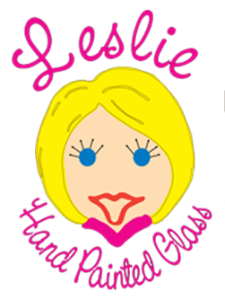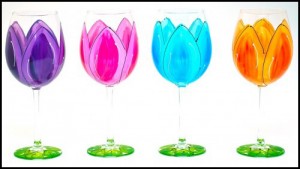 Lesley Hand Painted Glass was founded by owner and artist Lesley Egenberger.  Leslie began painting one-of-a-kind designs for friends and family in her kitchen in Oregon in 1997. 
While working full time for a title insurance company, Lesley began selling her wine glasses at art festivals and craft fairs. In 2000, she took a leap of faith and began working full-time producing these beautiful hand-painted glasses.
Leslie Hand Painted Glass is devoted to adding fun and color to everyone's home – or for everyone's favorite memories. Choose your glass color, style, sayings, name and dates. Great for bridesmaids (think a blonde, a brunette, one with sunglasses, one with green eyes. . .), super for commemorating wedding anniversaries of graduations.  Lesley will hand paint your glass to your satisfaction.  Turnaround 2-3 weeks.  Great way to personalize a very functional gift!  *Available in the Salem Location Only.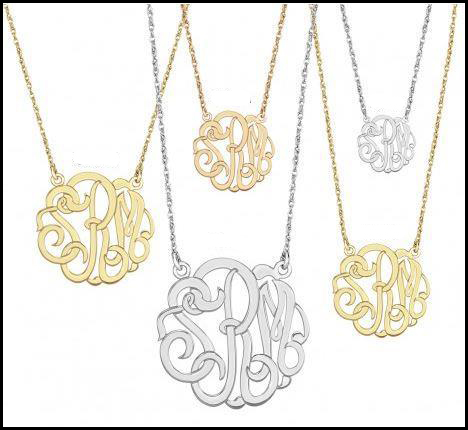 Alison & Ivy crafts one of a kind, personalized jewelry as unique and spunky as you – and your friends.   Inspired by the strong, beautiful & busy women, Alison & Ivy jewelry is an ideal gift for the bride, the bride-to-be, bridesmaids, Mom, Gramma, Godmother, Sister, Aunt.   The custom monogramed jewelry is design-driven by local artisans (who hand-draw monograms), then executed to perfection using precision technology. Crafted from the finest metals and cutting edge techniques, Alison & Ivy heirlooms are heirlooms passed from one generation to the next. Each piece made exclusively in the United States in Chicago-based workshops.
Choose your design.  Select your metal type, choose your name, initial or monogram style.  Numerous finishes available, use a two-letter monogram or three letters.  Available in Sterling Silver White (Rhodium Plated), Sterling Silver Yellow (14K Gold Plated), Sterling Silver Rose (14K Rose Gold Plated), 10K Gold, 10K White, 14K Gold, 14K White, 14K Rose.
A proven winner in our line-up of customized products.  (Ordered over and over by our owner, this line is a personal favorite amongst the staff in our stores!).  Turnaround 2 – 3 weeks.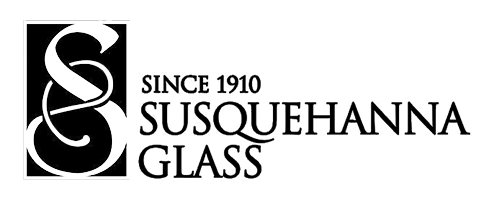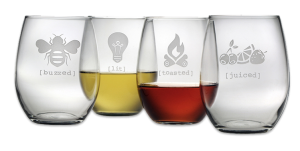 In 1910, Albert Roye installed a glass cutting machine in a small shed behind his house and opened the Susquehanna Glass Factory. Two years later, Albert's brother, Walter, joined the business. Today, more than one hundred years later, Susquehanna Glass, one of the last remaining American factories practicing the art of hand-cut glass, is anchored in Pennsylvania, a stone's throw from that original shed.
One hundred years ago, Susquehanna Glass master glass artisans painstakingly hand cut designs into finished glass pieces by holding the glass against a large belt-driven, rotating stone wheel. This craftsmanship remains largely unchanged today – albeit in an American factory thriving in a new, fast paced world of websites and drop-shipping.  Using both hand cut and sand etched techniques, artisans create custom wine glasses, beer steins, and a variety of glassware.
Susquehanna Glass remains a family-owned and operated business. Today, it flourishes under the leadership of third-generation owner Walt Rowen, the grandson of original partner, Walter Roye.
Customized glassware accepts favorite phrases, places, wedding/anniversary dates, logos, family crests – – a truly customized choice for you family, your wedding, your special event.  Turnaround 2-3 weeks.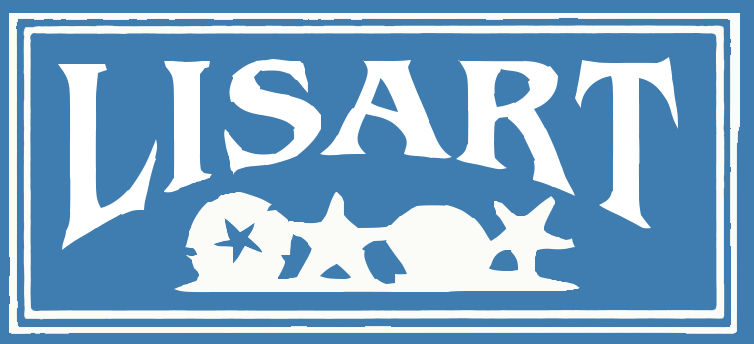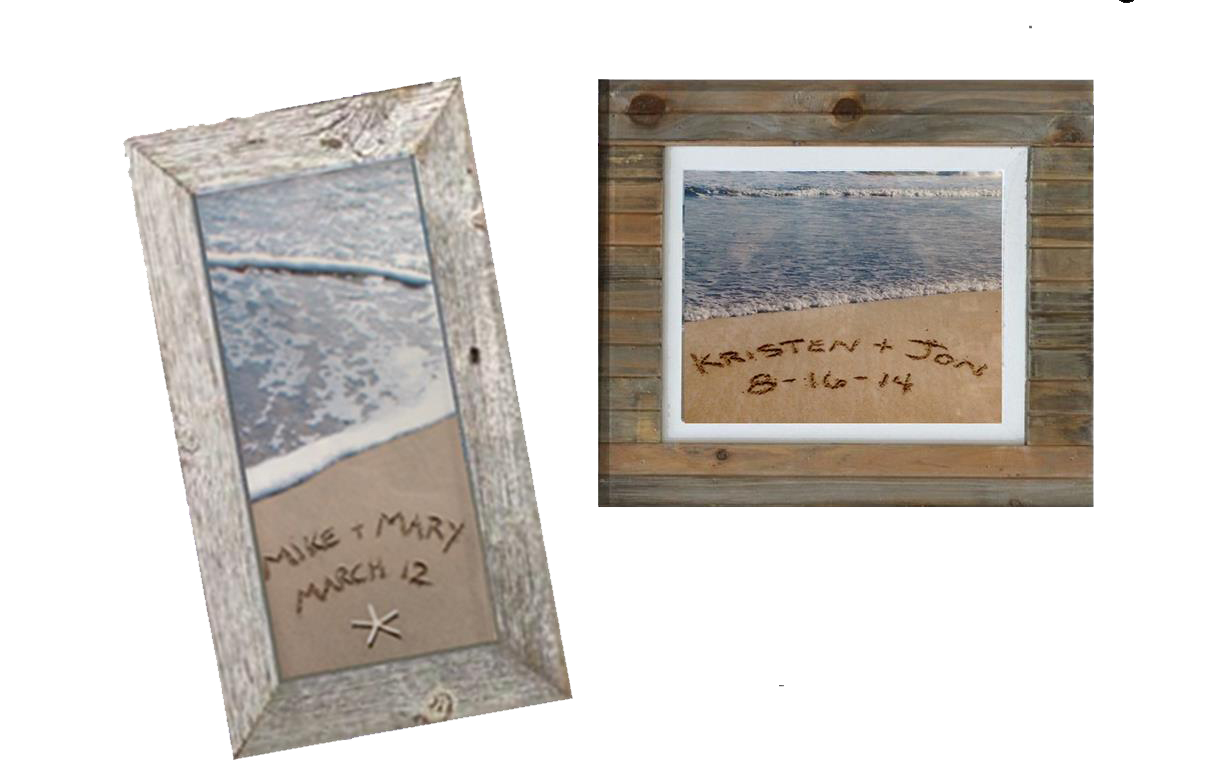 Located in a small town on the coast of Maine, Lisart has been in business since 1994. Artist Lisa started drawing inspirational words in the sand, framing a sentiment with the waves as a backdrop.  Soon, she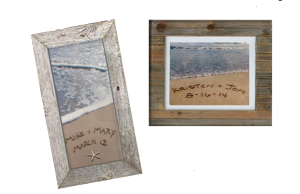 was drawing names and wedding dates, names and anniversary dates.  Then came favorite shapes. 
Today, Lisa offers customized phrases, places, dates, thoughts, drawings.  Weather, dependent, of course – turnaround time somewhat dependent on the weather.  Which is what makes each piece so uniquely yours!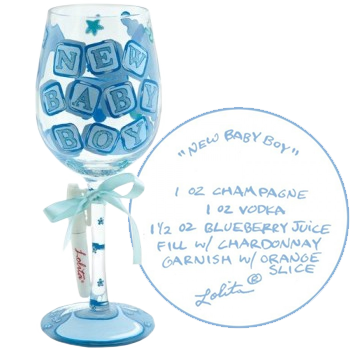 On a "Girls' Night Out" over laughter and drinks, Lolita became inspired as her friends all ordered fun drinks that were just as unique as they were.  Using her wildly creative imagination, Lolita created expressive works of art to celebrate moments with the special people in our lives.  All Lolita glasses are hand-painted to represent different occasions, themes and personalities. (And each includes a drink recipe!) 
Pssst!  Lolita glassware is not dishwasher safe, and it is recommended that owners gently wash glassware by hand. Click here to view the full care instructions for your Lolita glassware.
Other Great Lines to Personalize
Check out other great gifts and decor here!