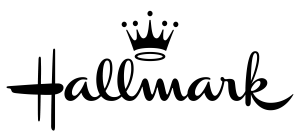 Hallmark was founded more than a century ago by a teenage entrepreneur with a couple of shoeboxes of postcards under his arm and the American dream in his heart.
History
J.C. Hall founded the Hall Brothers company in partnership with his brother Rollie, printing their own high-quality greeting cards with envelopes in 1915.  As the success of their greeting card business flourished, the company sought new and innovate ways to please their loyal customers. This included the invention of the first decorative gift wrap and Hallmark's first licensing agreement with the giant Walt Disney.
As Hallmark gained national success, NBC approached the brothers seeking sponsorship for the first opera created for television.  The production, aired in 1951, was sponsored by Hallmark as a way to thank loyal customers for their support.  This was the beginning of the series that became known as The Hallmark Hall of Fame, which has a total of 82 Emmy Awards to date for productions it has both sponsored and produced.  In 1970, Hallmark introduced its wildly popular Hallmark Keepsake Ornaments, followed by Shoebox Greetings.
Today Hallmark is led by Donald J. Hall, Jr and David E. Hall, grandsons of J.C. Hall, who continue the legacy of family leadership and innovation.  Don serves as the company president and CEO while Dave leads the Hallmark North American businesses in wholesale and retail operations.
Learn More About Our Hallmark Favorites
Click below to learn more.
 Articles:
• The Meaning Behind the Holidays
• Customer Stories – A Secret Gift for Mom