Soap, Moisturizer Lotions, and Skin Care
Lotions made from natural products, products infused with scents inspired by the world around us, soaps that leave your hands feeling silky smooth and clean.  Your skin stays with you for a lifetime so keeping it healthy and nourished is a really good idea!  We've had wonderful success with the following lines – and hope that you will enjoy the benefits of them as well.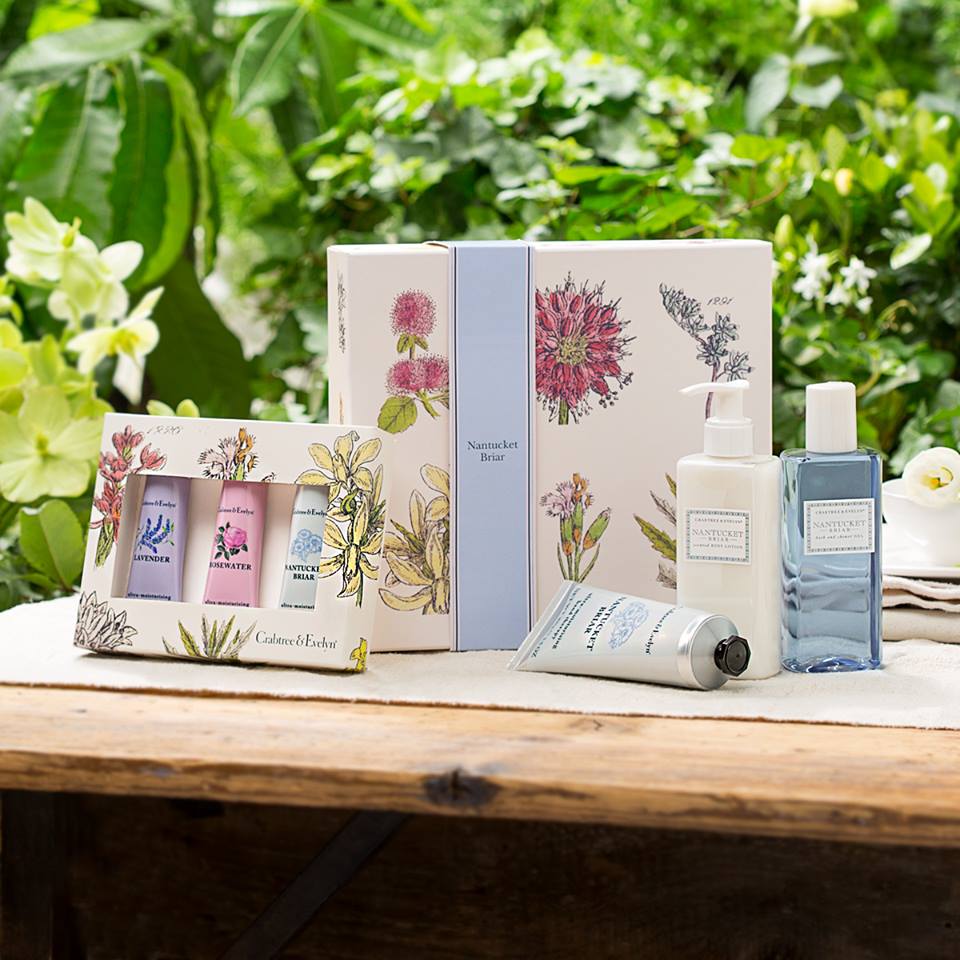 Crabtree and Evelyn has provided customers with high quality personal care products for over 40 years.   The name Crabtree and Evelyn was inspired by the English Crabapple Tree, known for its use in home apothecaries.  17th century botanist John Evelyn was the inspiration behind company founder Cyrus Harvey's motto, "Explore everything, keep the best" that allowed Crabtree and Evelyn to grow from a small, family-run business into an international icon.  Crabtree and Evelyn uses many natural ingredients to bring you the highest quality soaps, lotions, fragrances, and other personal care items.  Feel, smell, and experience the difference. 

Award winning Poo-Pourri was created by current CEO Suzy Batiz in 2006.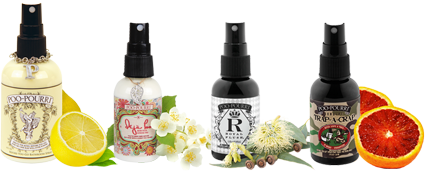 In 2014, Poo~Pourri won several awards including The People's Voice Award, The 18th Annual Webby Award in consumer goods category and Edison Award for Innovation.
Some say the secret to a happy relationship is separate bathrooms, but those people have never tried Poo~Pourri, the classy, sassy, ultra-effective way to leave the bathroom smelling better than you found it.
When you spray Poo~Pourri into the bowl before you go, the proprietary formula creates a protective barrier on the water's surface.  This barrier is designed to trap unpleasant bathroom odors beneath the surface and keep them out of the air.  All you'll smell is a refreshing bouquet of essential oils! With a bottle of Poo~Pourri in your handbag, what you do in the bathroom is nobody's business but yours!
Poo~Pourri's aromatherapy magic replaces embarrassment with confidence in any bathroom situation.  There'll be no aerosol cover-up for you!   
Available in 2 ounce (purse size) & 8 ounce (great for storing in the bathroom).
Poo~Pourri gained notoriety when its YouTube advertisement, entitled "Girls Don't Poop" went viral. You can view the video by clicking the link below but we caution a good sense of humor is a must!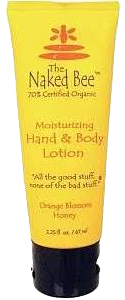 All of the good stuff, none of the bad stuff.  Company founders Michael and Cindy have been manufacturing their own candles and personal care products since 1991 using unique, custom blends.  It was the success of one of these blends, Orange Blossom Honey, that lead to the creation of The Naked Bee.  The line of paraben-free products includes:
70% organic skin conditioning lotion
Shampoo and Conditioner containing honey and spirulina
Triple-milled oatmeal soap with saponified beeswax and guar gum
Organic olive oil, honey and beeswax lip balm
Clean burning 100% paraffin-free palm wax and beeswax candle
The Naked Bee is inspired by nature.  No dyes, no pigment, no lauryl or laureth sulfate, no propylene glycol or mineral oil, no animal testing.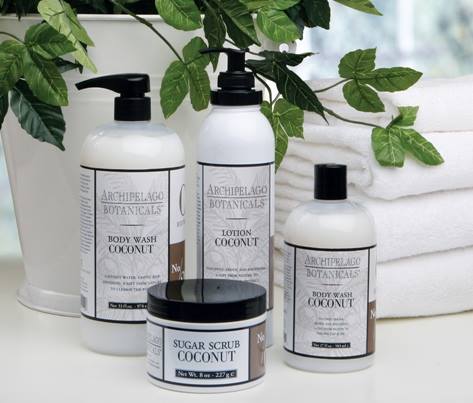 One of the fastest growing brands of luxury bath and body products, Archipelago started out in a garage.  Archipelago's vision is to provide consumers with natural fragrance bath and body products to help in relaxation.  An archipelago (pronounced 'ahr-kuh-pel-uh-goh') is a large chain of islands which speaks to the company's mission to provide products featuring fine ingredients from around the world.   All Archipelago products are assembled by hand in the USA.  A fantastic solution to keeping skin looking and feeling healthy and vibrant.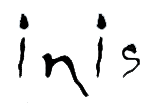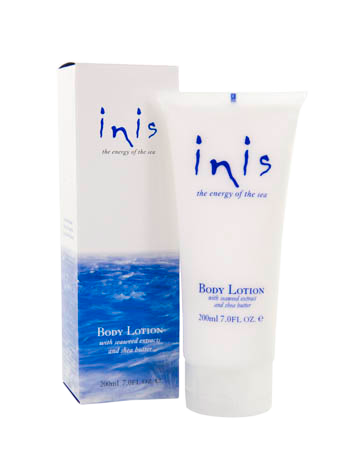 Inis, meaning 'island' in Irish, captures the essence of the ocean in its popular collection of unisex sprays and lotions.  A fresh, clean scent with hints of lemon, sandalwood, and marine gives you the feeling of being at the beach year-round.  Inis is referred to as the Energy of the Sea, inspired by the beauty and energy of the western coastal region of Ireland.  Feel instantly refreshed, happy, and relaxed.  One of our best-selling lines!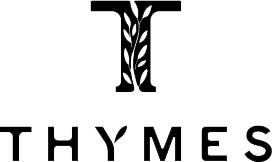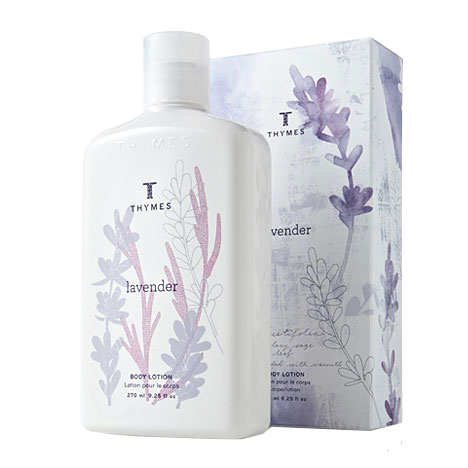 For more than 30 years, Thymes has blended nature, art, and science to create high quality products.  A variety of ever-changing scents are environmentally friendly and work to revitalize your skin.  Thymes uses no animal testing and most are gluten free.