Founde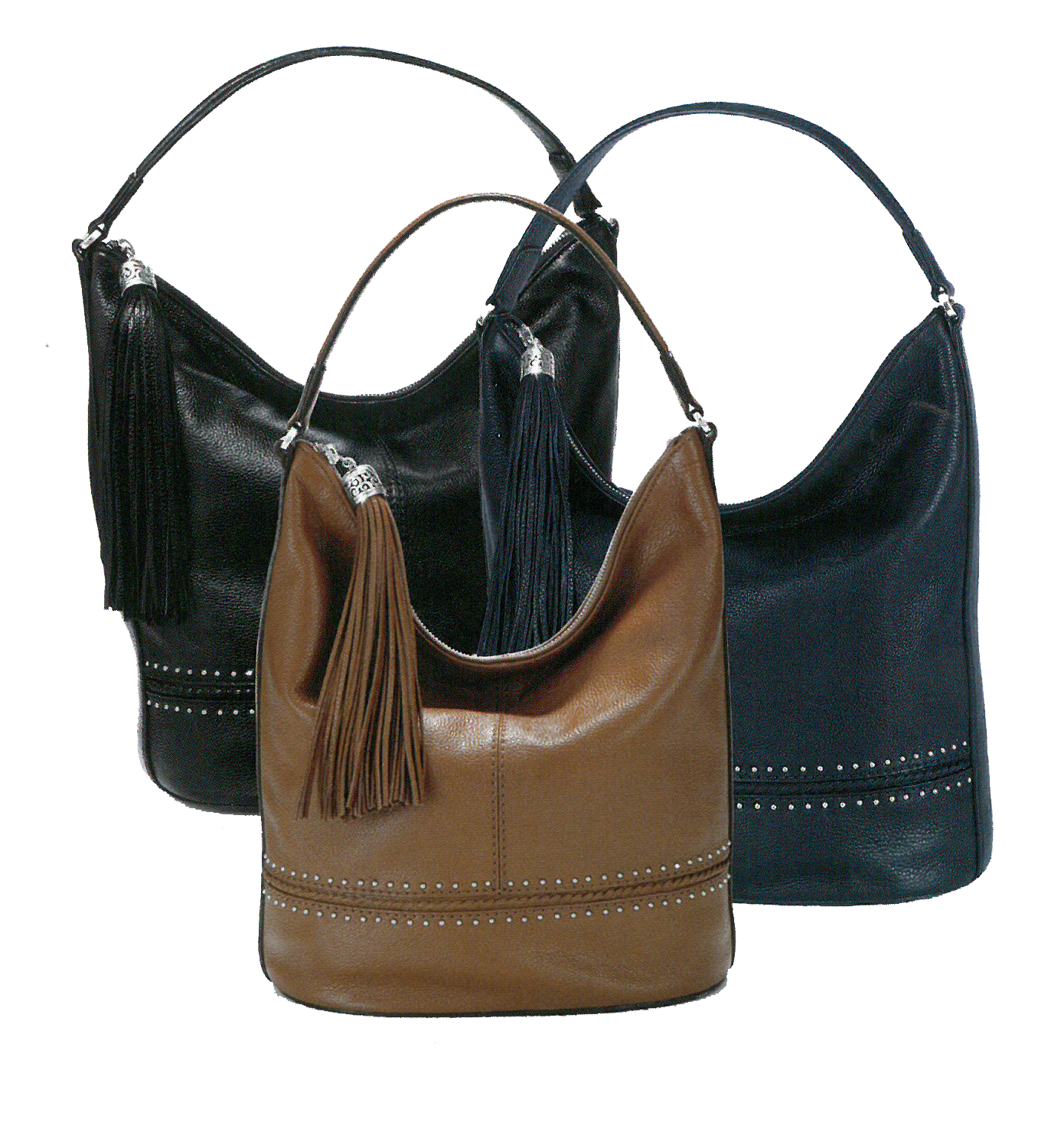 d in the late 1960s when high school sweethearts Jerry Kohl and Terri Kravitz opened a specialty
retail shop near Los Angeles, offering T-shirts and leather goods.  In 1985, the Brighton name was born.  Today, they are headquartered in City of Industry, California.  Built from the heart, its signature symbol, Brighton offers custom-designed, handcrafted accessories of exceptional quality.
Handbags • Belts • Jewelry •  Watches Sunglasses • Small Accessories
Fun, expressive, timeless, and all about you!  Brighton jewelry is cast in solid brass or zinc alloy, plated in pure silver,and protected with lacquer.  (Fun Fact: Pure silver is soft metal that is not mixed with any other types of chemical elements.  Sterling silver that is most commonly used in jewelry is 92.5% silver and 7.5% copper.  The copper gives it strength).  Earring posts are composed of 92.5% sterling silver.  Coordinating Italian leather products are handmade by skilled artisans.  Sunglasses feature impact resistant CR-39 plastic lenses which are FDA approved and 100% UVA and UVB.  Sunglasses are prescription-ready.  Bring your Brighton sunglasses to your eyeglass supplier and turn them into prescription.  Fun, fashionable, functional AND reliable – Brighton offers quality products with a flair for fashion.
Annie's Thoughts:
• Coordinate your jewelry, your shoes and your handbag with one element for a sophisticated, put-together look.
• View the video to learn how to create five totally different looks, using just one Little Black Dress.
• Brighton jewelry is easy to clean – just wipe it with a dry, 100% cotton cloth to remove any impurities that may have collected on the surface while being worn.
Articles:
• How to Clean you Brighton Jewelry
• Cleaning your Brighton Handbag
• How to buy and wear handbags