Artisan Corner : Hand-Crafted Art
You can find a department full of hand-crafted art from talented artists in our Artisan Corner. Owner Jackie Bannister hand selects these unique works of art to be part of our store several times a year. Most of these treasures are made right here in the USA. Find perfect gifts for someone special… or for yourself!
Scroll down to see some of the amazing products we carry, and learn a little about them.
Chasworth Farms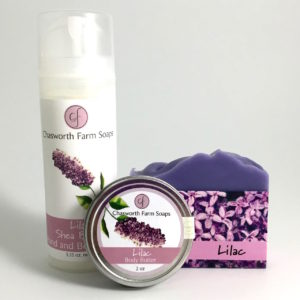 Chasworth Farm Soaps and Body Care products are hand-crafted in small batches, using premium ingredients. Made in St. Albans, Vermont.   Owners Marcia and Grey Hagwood take pride in keeping everything local – from the sunflower oil grown in the Champlain Islands to the packaging graphics by a local artist.  Chasworth Farm, home to a dozen Angora goats, a couple of Leicester Longwool sheep, a chicken housefull of laying hens, three bee hives, and a couple of roosters, has been in operation for more than 200 years.
Yard Birds Metal Sculptures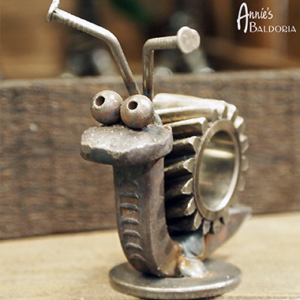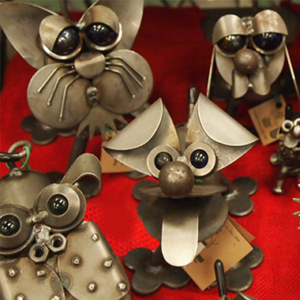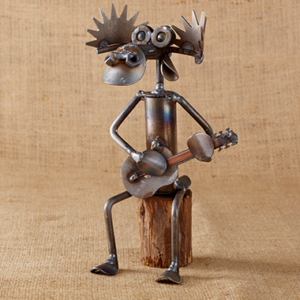 A father-and-son team from Louisville, KY create Yardbirds metal sculptures. They use overrun, discontinued, rejected, and scrap materials as much as possible. Some of the materials they use include garden tools, car parts, farm implements, bicycle parts, and mufflers. Owners of Yardbirds will agree each piece is unique, whimsical, and pleasure to have in their home or yard. Many people have fun identifying the parts used to make them and they marvel at the way a simple tilt of a head can give a sculpture so much personality.
Spooner Creek & Macone Clay Signs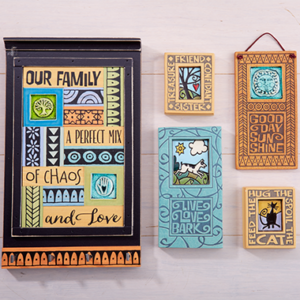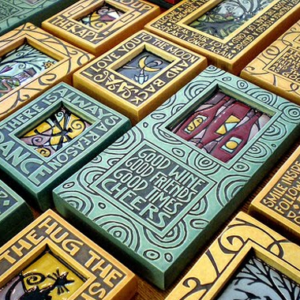 Spooner Creek and Macone Clay are the work of Wisconsin artist Michael Macone, his two sons and son-in-law. They have developed a unique engraving process to etch his drawings directly into the clay. His love for family, friends, and good things in life is clear in these expressive clay pieces. Made in Shell Lake, Wisconsin.
Cogworks Signs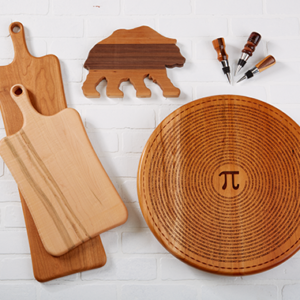 Founded in 1997 by craftsman Ian Johnson, Cogworks is a unique blend of artistic, traditional woodworking and engineering talent. With the shop located right in Antrim, New Hampshire, it's plain to see the commitment to original design and fine American craftsmanship, as it is demonstrated in all their items from bookmarks to wooden boards.
Cynthia Webb Framed Pewter Art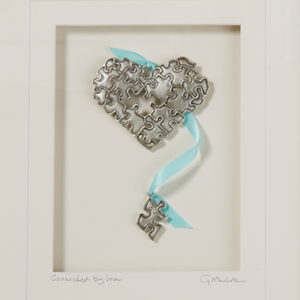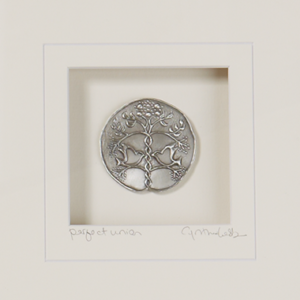 Opened in 1992, Cynthia Webb Designs is located in sunny San Diego, California.  She specializes in handcrafted fine pewter.  Cynthia Webb Designs is recognized for its warm, evocative style and enduring themes of faith, family and spirit.     
"I'm inspired through the creation of what I call art that also tugs at the heart.  I hope my work serves to commemorate that special person or occasion or place in our lives, that gets us closer in touch with what's truly important and is a source of quiet joy for those who give it as a gift, receive it, or simply bring it into their homes." – Cynthia Webb
Aviologie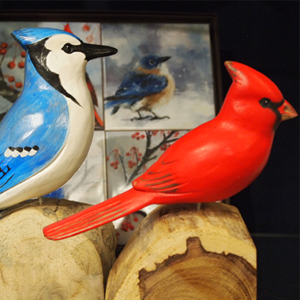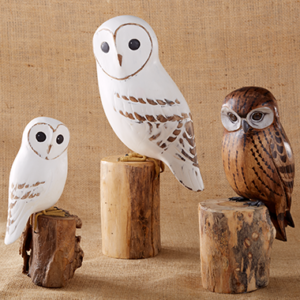 Aviologie specializes in hand carved birds designed by owner David Hall.  British by birth, David gets his inspiration from the nature on Vancouver Island, where he lives with his wife Anna. Once he has designed a bird, David works closely with three families of carvers in Bali, Indonesia to help produce these beautifully hand carved birds using non-endangered, renewable woods harvested under fair-trade practices. 
FunkyRock Designs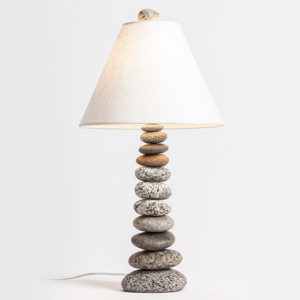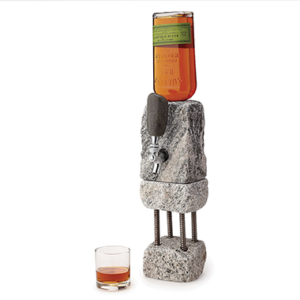 Funky Rock Designs are made from all-natural stones found along the coast and rivers of New England. Each product is unique and, like snowflakes, no two are alike. Their creations are art that is fun and funktional. The shapes and textures are distinct to each rock. Some rocks are left natural, while others are hand-treated with oil to bring out their vibrant color or design, just as you would see them if they were washed up by a wave onto the beach! Made in Eliot, Maine.
NH Correctional Industries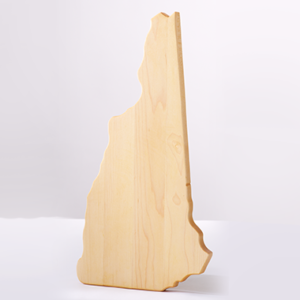 NH Correctional Industries has shops in Concord and Berlin NH that specialize in custom woodworking products from small knick-knacks to large furniture pieces and custom cabinets. Skills learned in the shops help workers gain positive experience to use in the workforce when released.
Barrel Art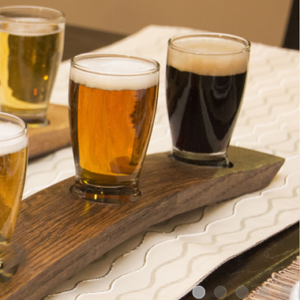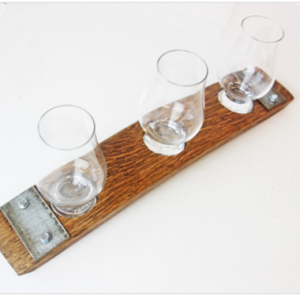 When Mike and Kambra Prieto lost their household possessions in a fire while preparing to move to Europe, Mike took up woodworking as a means of replacing the furniture they had lost. The couple's subsequent travels included visits to French wineries, the inspiration behind Mike's desire to build a bar out of an old winery barrel. The search for the perfect barrel led to an appreciation of fine wine barrels, resulting in an odyssey that uses reclaimed French and Spanish wine barrels to create fine furnishing and accessories. Made in Norfolk, Virginia.
Always Something New
The Artisan Corner gets fresh product in often so be sure to stop in to find new artisan treasures!
New Favorite: Wire Sculptures – click to learn more!