How to Recognize Authentic Pandora Jewelry
Warning
: count(): Parameter must be an array or an object that implements Countable in
/home/commcomm/public_html/wpsites/annwp/wp-content/plugins/really-simple-facebook-twitter-share-buttons/really-simple-facebook-twitter-share-buttons.php
on line
514
Pandora owners sometimes question the authenticity of their Pandora jewelry for one of two reasons.  Sometimes the jewelry was not purchased from an authorized retailer or the origin of the piece is unknown.  Or . . . a gut feeling tells you it's not a Pandora.  How to tell if you have authentic Pandora jewelry: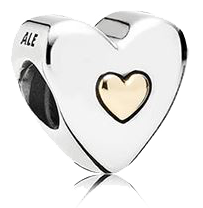 1. Check your piece for the maker's mark.  This mark is a stamp indicating the origin of the piece.  All Pandora pieces are marked with the letters "ALE," which stand for Algot Enevoldsen, father of the founder of Pandora.  (Note: Some of the smallest pieces may not have this mark – but you'll find that most do)!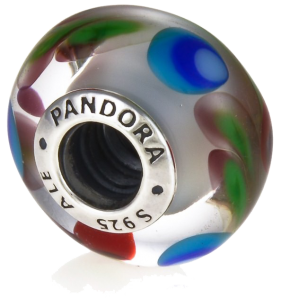 2. Check your piece for the quality mark.  This mark indicates the metal's purity while guaranteeing that the metal is genuine.  All sterling silver jewelry is stamped with a capital "S" for silver, followed by the purity mark of 925.  This means the piece is 92.5% pure silver and will appear as S925.
Gold jewelry is stamped with a capital "G" followed by either a purity mark of 585 (G585, 58.5% pure gold – 14ct), or 750 (G750, 75% pure gold – 18ct).  (Note: Quality marks on Pandora jewelry manufactured before June 2011 only contain numbers, not letters).
3. When looking at your Pandora bracelet, key indicators will help you identify that the piece is a fake.  Most Pandora bracelets will have the signature logo of the small crown over an "O." (Bracelets made prior to 2008 will not).  The clasp of an authentic Pandora bracelet will not be magnetic.  The inside of the clasp will be oxidized, leaving it with a tarnished look.
4. Look your item up online.  Pandora's website has a complete catalog of current products.  If your product is not found here, it may have been retired.  Do a little more digging.  Though it may no longer be on the Pandora website as a retired piece, you may be able to find some presence of the charm on the internet.  If you are unable to find it anywhere online, if it has suspicious color variations, or if it is missing major marks, you may be looking at a Pandora Look-a-like.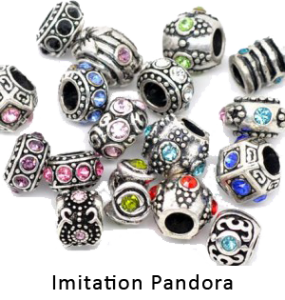 • Pandora never uses glue, Swarovski crystals, or plastic in lieu of glass for Murano beads. 
• Neither Pandora nor their authorized retailers discount Pandora products.  While you will find several promotions throughout the year advertised by authorized retailers, Pandora jewelry is set at standardized prices that do not fluctuate from retailer to retailer.
If you are still unsure about the authenticity of your piece, bring it in and let one of our Pandora experts take a look for you.
Note: Using anything other than genuine Pandora charms on your bracelet voids your warranty. Click here for the Pandora Warranty.
View Blog Page